Mozambique has become the first african country to use Chinese meteorological satellite monitoring, according to the 2020 Blue Book of China Aerospace Science and Technology.
In January, China delivered the Fengyun-2H meteorological satellite data-receiving, processing and application system to Mozambique, the recent report on China's aerospace industry says.
This makes Mozambique, the "first African country to use the Chinese system for 24/7 non-stop meteorological satellite monitoring".
The Fengyun series of remote-sensing meteorological satellites and satellite data was provided to 115 countries and regions, and more than 1,200 people from around 100 countries were trained for Fengyun satellite application.
China provided six of the 61 satellites contributed from around the world to the International Charter on Space and Major Disasters, an international effort to use space technology in rescue and emergency responses after major disasters.
The report said that as of 2020, Chinese satellites had helped disaster relief operations in more than 30 countries and regions.
The report says that China actively promoted international space cooperation in 2020, offering satellite exports and launches, cooperative research and application services to the world.
By the end of last year, 51 Chinese rockets had launched 59 foreign commercial satellites into space.
In December, Ethiopia launched its second Chinese-backed satellite from the Wenchang Spacecraft Launch Site in south China's Hainan Province. The preliminary design of the satellite was done in Ethiopia, while a joint Ethiopian-Chinese engineering team did the technical and detailed design.
At the Johannesburg Summit of the Forum on China-Africa Cooperation in 2015, the Chinese government pledged to provide satellite television for 10,000 African villages.
The report said 19 African countries completed project acceptance in 2020, covering 8,162 villages. The project also rolled out educational videos for primary and middle school students in countries like Kenya, South Africa, Ghana, Uganda, and the Democratic Republic of the Congo.
In July, China commissioned the BeiDou Navigation Satellite System (BDS), marking the formal launch of the newly completed BDS-3 system for global users.
Along with positioning, navigation, and timing services, BDS-3 can also provide global search and rescue, short message communication, ground-based and satellite-based augmentation, as well as precise point positioning services.
Image: Asia-Pacific Space Cooperation Organization
Other articles
Angola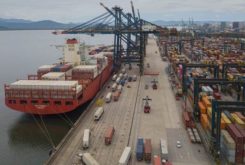 28 November 2023
Sino-Lusophone Trade Dips Again in First Ten Months of 2023
Brazil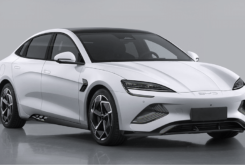 27 November 2023
More Than Half of Electric Cars Sold in Brazil Were Made in China