Mozambique is set to start later this year repairs on its main north-south highway, in a stretch of over some 1,053 kilometres, with funding from the World Bank.
The first phase of the improvement of the 2,600-kilometre National Road 1 (EN1) will take 10 years and see works carried out over some 1,053 kilometres of the vital artery, the Portuguese news agency Lusa reported.
The World Bank has approved a total funding of USD 850 million for the project, almost half of which will be used in the first of three phases, the Ministry of Public Works said.
Work is set to begin at the end of 2023, at first on 508 kilometres of the highway, traversing the provinces of Manica, Zambézia and Cabo Delgado.
Mozambique's national road network is in a poor state in the wake of Cyclone Freddy – said to be the longest lasting cyclone on record.
The ministry said 11,000 kilometres of roads were damaged by the severe weather in recent weeks.
Other articles
Mozambique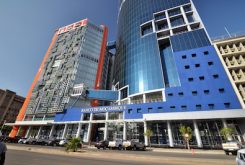 06 June 2023
Mozambican banking sector profits jump 44% with economy speeding up
Mozambique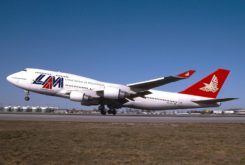 01 June 2023
Mozambican airline LAM to take-off China flight