Mozambican President Filipe Nyusi inaugurated a new USD 88 million bridge over the Save River, connecting the central and southern Mozambique via the provinces of Inhambane and Sofala, according to reports.
He christened it the 6 August Bridge in honour of the 2019 peace agreement, signed by Nyusi and opposition leader Ossufo Momade, that paved the way for the demobilisation and disarmament of the Renamo militia.
The government-funded project began work in 2018 before experiencing a three-year delay in completion due to Covid restrictions and a lack of funds. The finished bridge, built by the China Road and Bridge Corporation, is nearly a kilometre long and 13.5 metres wide and designed to carry trucks of up to 50 tonnes.
Xi Says China-Mozambique Cooperation on Belt and Road Initiative (BRI) 'Fruitful'
The old bridge spanning the Save River was designed under colonial rule in the 1960s and inaugurated in 1972. The 810-metre-long bridge deteriorated significantly in the half-century since, necessitating a reduced weight capacity of 30 tonnes, with heavy trucks having to travel in a single file.
The old bridge was strengthened and re-inaugurated alongside the 6 August Bridge and has now been designated for light trucks.
Nyusi meanwhile announced plans to construct an additional bridge over the Save, located much further west near the Zimbabwean border. That bridge will link the provinces of Gaza and Manica, further bolstering connectivity between south and central Mozambique.
Other articles
China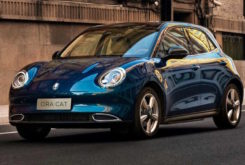 30 November 2023
Great Wall Motor Eyes Portugal in European Expansion
Brazil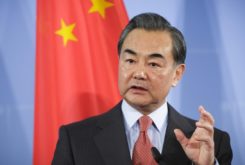 30 November 2023
Chinese Foreign Minister Calls for Lifting China-Brazil Ties to New Level