Mozambique growth forecasts have been lowered by the Economist Intelligence Unit (EIU), which nevertheless expects a coal-fueled recovery in 2021-2022.
Following preliminary data from the National Statistics Institute showing year-on-year real GDP growth of 1.1% in the first half of 2021, led by growth in services and exports, the EIU revised Mozambique's 2021 GDP growth forecast from 2.4% to 1.8%.
The EIU revised upwards its year-end foreign-exchange reserves forecast to USD 4.1bn (from USD 3.9bn previously), after Mozambique received SDR217.8m (USD 310m) in the IMF's special drawing rights (SDR) allocation in August.
"After contracting in 2020, real GDP will pick up in 2021-22 as the coal sector rebounds. Real GDP growth will quicken from 2023 as gas output from the offshore Coral field gets under way and the Area 1 site is developed slowly, with output from 2025. Construction of the Area 4 site led by ExxonMobil (US) will begin after the end of our forecast period", the EIU says in its most recent report on Mozambique.
"Securing an IMF deal will be crucial to restoring economic confidence more broadly, but a deal will not be signed until Mozambique's hidden debt issue (with a syndicated loan and a Eurobond in default) is resolved, which is not likely during the forecast period", it adds.
To deal with the pandemic, the Mozambican Government aims to inoculate about 17m people aged over 15 years old (of a total population of about 30m) against the coronavirus by end-2022. The country has now procured about 3.5m doses of vaccines, and will receive additional doses through international initiatives (including through the WHO-led COVAX Facility and the African Union), "alongside bilateral donations (principally from China)", the EIU says, predicting that the country's goal should be achieved.
Other articles
China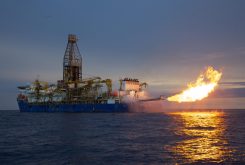 26 November 2021
Chinese Financing Could Replace Western One for Mozambique LNG Projects
Angola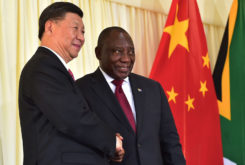 24 November 2021
E-Commerce and Health Care to Take Center Stage at FOCAC 2021