Dispatched from China, Mozambique´s first Covid-19 vaccines, a batch of 200 thousand doses, arrived on Wednesday, ahead of another 100 thousand already promised by India.
The Maputo-arrived batch of the VeroCell vaccine (SARSCoV-2 Vaccine), will be used to immunize priority groups, including health professionals, according to the Mozambican government.
Prime Minister Carlos Agostinho do Rosário, who led the reception ceremony, said the Chinese vaccine donation testifies to good bilateral relations between China and Mozambique.
According to the prime minister, the national vaccination plan will, in due course, be released by the Ministry of Health (MISAU).
The announcement of the arrival of vaccines, was made Wednesday at the beginning of the day by the President of the Republic of Mozambique, Filipe Nyusi, who said that he had, in the last two months, maintained contacts with his Chinese counterpart, Xi Jinping, to ensure access to the vaccine against Covid-19.
"With the arrival of this batch, our challenge continues in order to guarantee the arrival of other doses, with negotiations with our partners at an advanced stage", wrote Filipe Nyusi on social networks.
The Mozambican head of state explained that, in a first phase, priority groups will be vaccinated, including health professionals.
On the same day that Chinese vaccines arrived, Ankan Banerjee, India's High Commissioner in Mozambique, announced that his country will make available to Mozambique 100,000 doses of the vaccine against the new Coronavirus available, without giving any dates.
The information was released by the Mozambican Minister of Foreign Affairs and Cooperation, Verónica Macamo, at the end of the ceremony to deliver credential letters from the Indian diplomat to the President.
According to Verónica Macamo, the high commissioner of India "reiterated the availability of 100 thousand vaccines from his country to Mozambique", to "face the pandemic".
"Like the 200,000 vaccines that came from China, we believe" that the immunization doses promised by India "will also arrive soon. I just can't say when, as there are a series of procedures to be followed by both countries to make this happen", explained Verónica Macamo.
Other articles
China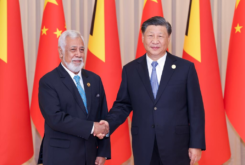 25 September 2023
China and Timor-Leste Elevate Bilateral Relations to Comprehensive Strategic Partnership
China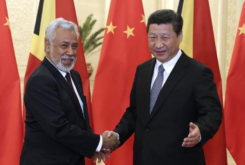 21 September 2023
Timorese Government Approves Agreements with China