Portuguese infrastructure group Mota-Engil, partly owned by China's CCCC, has signed a railway contract in Mexico worth USD 1.3 billion in partnership with China´s CRRC.
In a statement, the group says Mota-Engil Mexico and CRRC signed a railway contract providing for the construction of Lines 4, 5 and 6 of the Monterrey subway, with an extension of 36 km.
The project has an estimated duration of 5 years and "will contribute to improve the mobility solutions of the Monterrey city", the group adds.
Angola to earn USD 2 billion from Lobito corridor concession to Mota-Engil
"With the award of this project, Mota-Engil consolidates its position in Mexico as one of the main railway
players", the group says.
Headquartered in Beijing, CRRC Corporation Limited (CRRC) has 46 wholly-owned and majority-owned subsidiaries with over 170,000 employees.
CRRC is the world's largest supplier of rail transit equipment and its main businesses cover the R&D, design, manufacture, repair, sale, lease and technical services for rolling stock, urban rail transit vehicles, engineering machinery, all types of electrical equipment, electronic equipment and parts, electric products and environmental protection equipment.
Other articles
Angola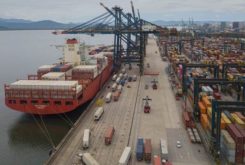 28 November 2023
Sino-Lusophone Trade Dips Again in First Ten Months of 2023
Brazil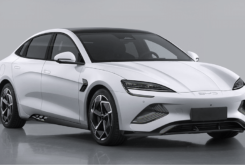 27 November 2023
More Than Half of Electric Cars Sold in Brazil Were Made in China