The Monetary Authority of Macau (AMCM) and the National Bank of Angola (BNA) have entered an agreement in the area of ​​financial supervision.
The memorandum of understanding (MoU) defines "the framework for cooperation between the two parties" in matters of collaboration in "financial supervision, exchange of information, crisis management, personnel exchange, among others", according to a statement by AMCM.
AMCM underlined that this agreement will contribute to greater "articulation with the central banks of Portuguese-speaking countries" and the promotion of Sino-Lusophone "multilateral cooperation".
In this sense, the statement concludes, this will be a way of solidifying "the role of Macau as a platform for the provision of financial services between China and Portuguese-speaking countries."
The BNA agreement, adds AMCM, will "enable the joint maintenance of the stable operation of the financial institutions of the two jurisdictions, within the scope of a solid financial supervision cooperation mechanism".
Other articles
Angola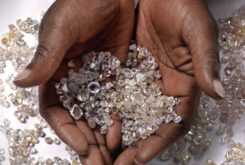 29 November 2023
Angola's Launches its Largest Diamond Mining Project
Angola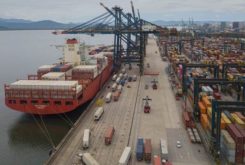 28 November 2023
Sino-Lusophone Trade Dips Again in First Ten Months of 2023