Macau group KNJ is launching its first real estate project in Portugal, a residential tower in the city of Porto (north), and vows to continue investing in the country.
Kevin Ho, KNJ Group´s executive and promoter of the Miramar Tower, said the choice of Porto was due to "its economic performance, but also the historical connection between Portugal and Macau".
"It is also for these reasons that we intend to continue to invest in this city through other iconic projects, certain that the Miramar Tower will be an architectural landmark and a reference among residential buildings", the Macau businessman said in a statement.
Aiming to invest in Portugal and, "particularly, in Porto", Ho says he expects "in the near future to be able to announce other project of great significance" for the European country´s second largest city.
With 15 floors, the residential tower was designed by the OODA architectural team and marketed by Predibisa.
João Magalhães, Chairman of Predibisa, said Miramar Tower "is a differentiating project, endowed with frank personality, which combines the excellence of architecture with a modern lifestyle".
"Inserted in one of the most sought after areas of the city (…) this venture will allow the perfect combination of the quality of life that the Foz area offers and the bustle of the city", Magalhães adds.
According to João Jesus, OODA partner, "the balconies are the visible part of the tower's structure and act as an exoskeleton that extends unevenly on each floor and deconstructs the interior rationality".
"The Miramar Tower is almost a perfect storm, in the place where I grew up and in a landscape in which I never imagined coming to design and add a tower", said Diogo Brito, partner at OODA.
Image: OODA
Other articles
China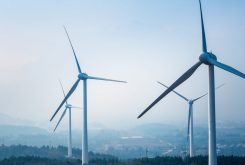 03 March 2021
EDP Renewables to Raise EUR 1.5 Billion From Investors
China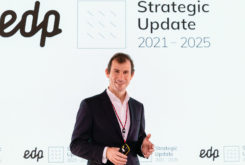 01 March 2021
Portugal's EDP Group Targets Energy Storage, Green Hydrogen