Foreign-, Hong Kong- and Macao-flagged vessels are allowed to carry out international cargo relay at Yangshan port for containers originating from Dalian, Tianjin and Qingdao, on a trial basis from now until 31 December 2024.
On 18th November 2021, the State Council announced the launch of a cargo relay pilot at Yangshan in Shanghai. The official document was addressed to the Shanghai Municipal Government, the Ministry of Commerce and the Ministry of Justice.
Cargo relay refers to the practice of a company carrying cargo from one port in a country to an overseas destination on its own vessels, and then transferring the cargo from one vessel to another vessel owned by the same company in another port within that same country. In China, cargo relay has historically been considered domestic transport, hence considered as cabotage and therefore strictly prohibited for foreign carriers.
China Creates New Free Trade Zone in Hunan Focusing on African Countries and Belt and Road
The "significant policy breakthrough" of the launch of a cargo relay pilot in China has been lauded by the European Union Chamber of Commerce in China (EUCCC), that underlines the work carried out by the Ministry of Transport, under the leadership of Minister Li Xiaopeng.
"Although transhipment will only be possible in one port (Yangshan in Shanghai) applying to cargoes originating from three ports in north China (Qingdao, Tianjin and Dalian) and detailed implementation guidelines have still not been issued, indications are that it will provide greater flexibility for carriers to optimise their networks, thereby reducing transit times and fuel consumption, enabling a better utilisation of assets and allowing carriers to offer a better product to customers in China", the EUCCC said.
According to the Chamber, "this has involved a joint effort by all relevant government authorities in China, and demonstrates China's willingness to pragmatically explore the means to develop and open up its services industry". "At a time of significant stress in global supply chains, this is a very welcome step which may ease some of the bottlenecks exporters are experiencing," said Joerg Wuttke, president of the European Chamber.
Other articles
China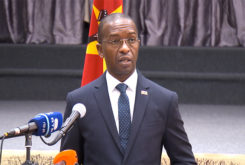 18 August 2022
China and Mozambique look into deepening military cooperation
Brazil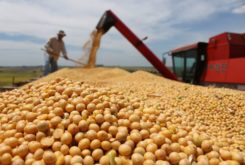 17 August 2022
Brazil achieves 'largest opening up of agro products in the last 10 years' by China