The luxury real estate market in Portugal has proved resilient during the pandemic, and is expected to continue to do so, according to consultants Quintela + Penalva l Knight Frank.
In a new market report, the consultancy foresees a "demanding but very promising" year, taking into account the growing qualification of customers looking for Portugal to live or invest. Oliver Banks, Associate at Knight Frank in the area of ​​International Residential Developments, said "Lisbon and Porto continue to offer unique conditions for international clients wishing to invest or live in Portugal".
According to the official, "the high demand that we have seen in the last two years, given the scarcity of supply in the luxury segment, allows prices to be sustained. Lisbon and Porto are in the Champions League, in the sense that they compete with Barcelona, ​​Vienna, Berlin and Dublin in terms of interest from international investors".
Portugal nets EUR 460.8 million from 'Golden Visas' in 2021, with Chinese requests leading
"This trend is expected to continue in 2022, as people will continue to focus on quality of life", adds Oliver Banks.
According to the real estate company, the quality of the offer in the luxury residential segment, "although it is scarce in the face of demand", has been decisive in sustaining the business, namely in the last three months of 2021, not only by international customers, but by national ones as well.
"The development business area at Quintela + Penalva l Knight Frank, recorded a solid performance in 2021, with growth above expectations in the area of ​​new developments, which allows us to face 2022 in an optimistic and more consolidated way in the face of the uncertainty that the market has been experiencing in the last two years", the report adds.
Other articles
China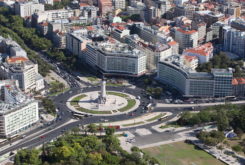 05 August 2022
Portugal realtors lure Chinese investors with serviced appartments and real estate funds
China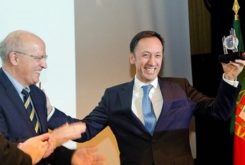 02 August 2022
Portuguese Ambassador to China bids farewell