The Brazilian arm of seed-maker LongPing High-Tech plans to quintuple its production capacity, from 4 million to 20 million bags until September and take the lead in the corn seed market.
"We already had a pent-up demand from all our customers. So much so that we have partnerships with third parties to produce the necessary volume", the president of LongPing, Aldenir Sgarbossa, told Globo Rural.
"Brazil is moving towards a planted area of ​​30 million hectares of corn and expansion will take place in Mato Grosso and the Northeast. That's why we are investing heavily in Mato Grosso to serve the Midwest, Maranhão, Piauí, Tocantins and Pará", he added.
Chinese seed company LongPing High-Tech investing USD 100 million to grow in Brazil
The Chinese-owned company maintains one of the most modern seed biotechnology laboratories in Latin America, in addition to offices, testing areas and cold rooms.
Sgarbossa says LongPing, one of more than 2,000 companies owned by China Citic Group's economic conglomerate, is "going to grow 10 years in a year and a half, using the Chinese philosophy of reducing waste, maximizing processes, gaining flow and investing in people."
Other than corn seeds, in January 2023 the first LongPing hybrid sorghum seeds (Morgan and Forseed brands) will arrive in the hands of the Brazilian farmer and in the 2025/2026 harvest, the first soybean seeds will be launched.
China's soybean imports from Brazil rise despite higher prices
LongPing is developing these soybean seeds in Brazil in partnership with a Chinese university to fight for space in the largest national agricultural market.
Although there is also research on rice seeds in Brazil, there is no interest in investing in seeds for the Brazilian market, considered small by the Chinese.
From Brazil, the company intends to expand the sale of seeds to other countries, already operating a research and adaptation center for corn hybrids in the United States, China, Paraguay, Argentina and Chile. In Paraguay, corn seed sales begin this year and the North American market should be next.
New historic record for trade between Brazil and China in 2021
In addition to the Americas, the expansion project targets the markets of Tanzania and Ghana, in Africa.
"We want to take LongPing's expertise in corn and soybean seeds to these countries. There, the climate conditions, temperature and altitude are similar to those in Brazil and very favorable for the development of agriculture. We want to be facilitators of this process, teach them how to plant and produce grains so that in the future they will also be suppliers to China", says Sgarbossa.
Other articles
Brazil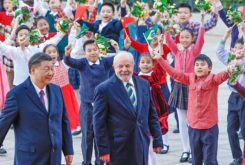 26 September 2023
China To Deepen Practical Cooperation With Brazil in All Areas
Brazil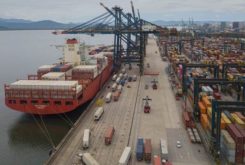 19 September 2023
China Fuels Record Brazilian Agricultural Exports