Angola has established the rates applicable to the Securities Market in Angola, according to official legal database Legis-PALOP+TL.
Presidential Decree, which will enter into force on the 21st of October 2022, establishes fees be due for services provided by the Comissão do Mercados de Capitais (Capital Markets Commision), namely applicable to the following services:
⦁ Fees between 120,000 and 1,600,000 Kwanzas (around USD 280 and USD 3,800) applicable to the registration of entities such as: auditors and accountants; Auditing companies; Entities certifying expert property appraisers; Venture capital investors; Customized and non-personalized collective investment schemes; Securities brokerage firms, securities dealers, collective investment undertakings managers, wealth managers, regulated markets managers, clearing house managers, settlement systems managers, centralized securities systems managers and risk rating; others.
⦁ Fees between approximately 130,000 and 6,800,000 Kwanzas (approximately USD 300 and USD 16,000) applicable to the registration of regulated markets, related systems, services and investment activities such as: Stock exchange market; Centralized securities system; Settlement system; Clearing house; Securities and derivatives investment services and activities, including advice on capital structure, industrial strategy and related matters, as well as on mergers and acquisitions of companies; others.
Angola Legal Flash: New rules for foreign exchange operations by foreign residents
Payment of the fees in six monthly installments is admissible when the nature of the service provided or the actual financial situation of the taxable person justifies it.
Other articles
Angola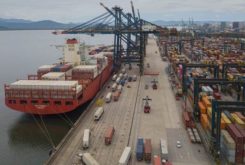 28 November 2023
Sino-Lusophone Trade Dips Again in First Ten Months of 2023
Angola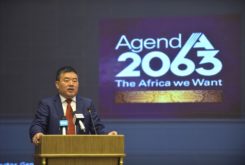 20 November 2023
China and Africa Vow to Bost Cooperation Under Belt and Road Initiative