Angola has ammended the Industrial Tax Code, with changes entering into force on 1 January 2023, according to official legal database Legis-PALOP+TL.
As of January 1, 2023, the Angolan industrial tax rate applicable to the Special Taxation Regime for Ocasional Services (STROS) will drop from 15% to 6.5%.
The STROS regime covers legal entities who do not have their head office, effective management or permanent establishment in Angola, who ocasionally carry out activities of provision of services of any nature, in Angolan territory or in favor of entities with headquarters, effective management or permanent establishment in Angola, irrespective of the place of delivery.
Legal Update/ Angola: Banking and Non-Banking Financial Institutions
STROS is also applicable to transactions carried out between entities that have special relationships with each other, as defined in the terms of the Large Taxpayers Statute, that is, when one has the power to exercise, directly or indirectly, a significant influence on the management decisions of the other, namely when the directors or managers of a company, as well as their spouses, ascendants and descendants, directly or indirectly hold not less than 10% of the capital or voting rights in the other entity.
Also included in STROS are cases when the majority of the members of the administrative, management or management bodies are the same people or, being different people, are linked by marriage, de facto union or kinship in a straight line; when the entities are linked by means of a subordination contract; when they are in mutual ownership or shareholding relationships, as well as linked by means of a subordination contract, peer group, or other equivalent effect under the terms of the Commercial Companies Act; when there are commercial relations between one and the other that represent more than 80% of its total volume of operations; when one finances the other, in more than 80% of its credit portfolio.
Other articles
Angola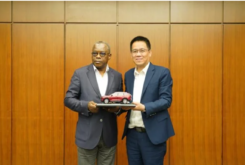 20 September 2023
Chinese Automaker Great Wall Says Angola a 'Key Market'
Angola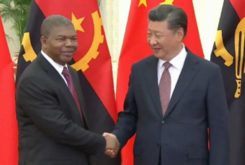 18 September 2023
"New Vitality" in Angola-China relations, CCP Political Bureau Member Yin Li Says