CS Wind ASM from South Korea will invest around EUR 260 million over the next four years with the goal of tripling the production capacity of wind towers and offshore foundations at its industrial facilities in Portugal.
The project by CS Wind in the port of Aveiro, is the is biggest of 26 investment tax contracts approved in the last week of 2021 by the government, according to ECO. The project will benefit from a tax credit of up to EUR 16.6 million and plans to hire around 400 people by 2025.
The factory dedicated to the offshore segment currently has a production capacity of less than a hundred units per year and a total area of 72,000 square metres in the Port of Aveiro's Logistics and Industrial Activities Zone (ZALI), located in the municipality of Ílhavo. The group also owns a factory in Sever do Vouga, which annually makes close to 200 onshore towers to be installed in onshore wind farms.
Korea's CS Wind Buys Majority Stake in Portugal's ASM Industries
It was in Aveiro that a private dock of 200 metres was built for CS Wind ASM, presented as the only one at national level dedicated to offshore cargo. The first ship docked here on December 26 to unload 12 components for wind towers. To assert itself as a "strategic hub for the offshore industry", the port administration plans to increase the length of the quay to 1,000 metres.
In total, CS Wind ASM currently has nearly 350 workers, 140 of whom are at this most recent unit in the port area. Directly or indirectly, it exports 99% of its production, mainly to Europe and some Latin American countries, such as Bolivia, Paraguay and Uruguay.
Listed on the stock exchange, CS Wind has a turnover of USD 1 billion a year and a market capitalisation of USD 3 billion. It also has factories in China, Vietnam, Taiwan, Malaysia and the US, where it bought the world's largest factory from Denmark's Vestas this year. When it bought ASM Industries to have an industrial base in Europe, the Koreans set themselves the goal of making it the largest European manufacturer in the sector.
Other articles
Portugal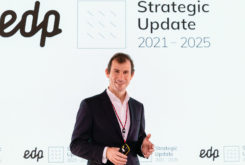 18 January 2022
EDP Renováveis wins bid to develop new offshore wind project in Scotland
Brazil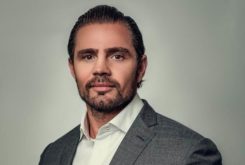 18 January 2022
Banco Master to make Portugal's BNI Europa the 'bank of Brazilians in Europe'