Japanese Foreign Minister Toshimitsu Motegi is starting today a tour of four African countries, including Mozambique, to promote a "free and open Indo-Pacific" region, where China´s influence is growing.
On his first visit to the continent since becoming foreign minister in September 2019, Motegi will stop in Tunisia, Mozambique, South Africa and Mauritius.
"Mozambique, South Africa and Mauritius are located at the easternmost point of a free and open Indo-Pacific," he told reporters, according to the Japanese press.
Nikkei reports building stronger business relationships with South Africa and Mozambique is on the agenda. Mozambique is set to become prominent as a producer of liquefied natural gas, a key energy source for Japan, while South Africa is the sole African member of the Group of 20, and host a vast Japanese business community.
Motegi's stop in Tunisia – which will host the next Tokyo International Conference on African Development, or TICAD, in 2022 – represents an opportunity to affirm billateral links.
The Yokohama Declaration issued after last year's TICAD stated that members "take good note of the initiative of a free and open Indo-Pacific announced by Prime Minister Shinzo Abe" at the 2016 gathering in Nairobi, marking the first mention of the concept in a TICAD statement.
Motegi's visit is meant to signal that Prime Minister Yoshihide Suga is following in Abe's footsteps.
China has been expanding its presence in Africa through active investment in infrastructure, particularly the Belt and Road initiative.
Tokyo looks to use the trip to draw a contrast with Beijing, with an emphasis on building a transparent business environment, Nikkei reports.
Photo: Toshimitsu Motegi, Japanese Foreign Minister (EU TOoday)
Other articles
Mozambique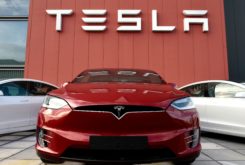 18 January 2022
Tesla turns to Mozambique to reduce its dependence on China for graphite
Angola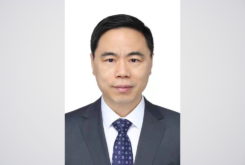 10 January 2022
Ji Xianzheng is Macau Forum´s new Secretary General