The Jack Ma Foundation has selected 50 finalists, from over 22,000 applications across all 54 African nations, for it´s 2020 Africa's Business Heroes prize of USD 1.5 million.
The finalists will advance to the next round of selection and will participate in an exclusive virtual boot camp on July 28, representing 21 African countries, according to Jack Ma Foundation's Africa Netpreneur Prize Initiative (ANPI).
Half of the top 50 are female, and work in 18 sectors like agriculture, AI, e-commerce, fashion, healthcare, renewable energy and ICT. The fifty entrepreneurs will continue their journey in the competition, for a chance to become one of the ten entrepreneurs that will compete in the grand finale later this year.
The 2020 top fifty finalists come from twenty-one countries (Algeria, Benin, Botswana, Cameroon, Côte d'Ivoire, Democratic Republic of the Congo, Egypt, Ethiopia, Ghana, Kenya, Liberia, Morocco, Mozambique, Namibia, Nigeria, Senegal, South Africa, Tanzania, Tunisia, Uganda, Zimbabwe).
Eighteen sectors are represented, such as: agriculture, AI, Big Data, business services, construction, education, engineering, e-commerce, fashion, financial services, healthcare, ICT, logistics, manufacturing, management services, retail, renewable energy, and transportation.
"Over the past month, a panel of 140 highly skilled and experienced judges reviewed the submissions, evaluating applicants' leadership and vision, their ability to translate their innovations and ideas into sustainable and robust business models, and their commitment to create positive impact to uplift their communities", ANPI says.
"Judges, whose unrivalled knowledge and industry expertise has brought immense added value to the selection process, represented a variety of key sectors in Africa, such as agriculture, tech, retail and e-commerce, education, healthcare, finance, logistics, and tourism", it adds.
In the second round of selection, the top 20 finalists will be picked.
During the boot camp, they will have the chance to receive feedback from round 1 judges such as Rafeh Saleh, Director of the Founder Institute and Omolara Awoyemi, Senior Program Manager at Facebook.
Participants will also have the opportunity to attend interactive workshops with industry and business leaders, who have been partnering with ABH this year, including Abdelhameed Sharara, Founder & CEO of RiseUp; Patrick Awuah, Founder & President of Ashesi University, and Sebastien Nony, General Partner of Janngo Capital.
It will also feature a few of the 2019 finalists who will provide advice and insights on their own journeys.
The selection process to spotlight the 2020 Africa's Business Heroes finalists will continue throughout the summer. Following round 2 interviews and the semi-finale pitch, the top 20 and top 10 finalists will be announced in August and September respectively.
In a grand finale show later this year, the top 10 finalists will take the stage to pitch business legends – including Jack Ma – for a chance to win their share of a USD 1.5 million prize pool.
Photo: Jack Ma
Other articles
China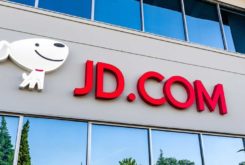 18 September 2020
Chinese E-commerce Platform JD.COM Opens "Portuguese pavilion"
China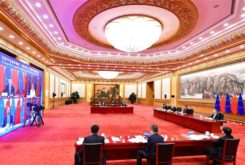 17 September 2020
"More Ambition" Needed From China Towards Comprehensive Investment Agreement, EU Says