Insurance undertakings must continue to comply with the obligations relating to the accounting and reporting system for the Bank of Cabo Verde relating to their analytical situation for the purposes of the Chart of Accounts for Insurance Companies.
The requirements that companies must satisfy for the purpose of insurance mediation include submitting all the necessary documentation for the application for registration with the central bank and being constituted in accordance with Cabo Verdean law, in the form of a limited company or anonymous, in which case the shares must be registered or bearer registered.
The decree-law further states that none of the partners, administrators or managers of the companies may have been convicted of crimes of theft, robbery, misconduct, insurance fraud, fraudulent bankruptcy, or any other crime against property, unless it has been or has been rehabilitated.
Other requirements, according to the Regional Coordination of Legis-PALOP + TL, include that the company or any of its partners, managers or managers may not have previously been fined for having exercised the insurance mediation without previous registration in the Bank of Cabo Verde as a mediator, to have at least one full-time technical-administrative or trade-service worker at his service and to demonstrate economic viability.
The central bank's report on insurance activity in 2017, for the first half of the year, shows that it maintained "the upward trend already verified" in the six-month period of 2016, with premiums increasing by 7.9%, as a consequence of the good performance of both the Life and Non-Life, with growth of 9.2% and 7.8%, respectively.
Other articles
Angola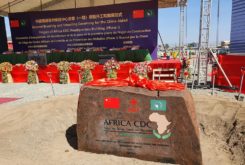 04 May 2021
Sino-African Relations to Recover and 'Remain Strong'
Cabo Verde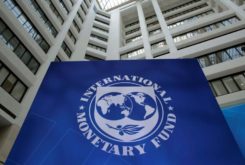 28 April 2021
New IMF Programme for Cabo Verde to be Approved by Mid-2021