Indian real estate developer Sugee intends to invest in Portugal around 150 million euros in housing projects starting next year.
In the start-up phase, two residential developments are already being built in Lisbon, a source from the group told Negócios newspaper in Portugal.
The ongoing projects are the rehabilitation of a 19th century building in Lisbon´s historical center ("Royal 20"), aimed at attracting golden visas, and "Alcântara Vista", set for construction start in the beginning of 2021, which Sugee describes as a family residential project already more tailored for the national market.
The group is studying new investment opportunities in Lisbon and in the rest of the country, according to the same source.
"We identified several strategic cities with the potential for good returns on real estate investment and we hope to develop around 50 thousand square meters of promotion in the coming years, with some of these projects being able to target the medium / long term rental market for the Portuguese middle class",  the group adds.
Porto is one of the next cities where the Indian group will invest, but other locations "on the coast and inland" of the country are being studied.
When it decided to enter Europe through Portugal, Sugee group saw Lisbon as "one of the most promising real estate markets in all of Europe, as indicated by recent trends and projections by specialists", it adds.
"The growth of the tourism industry and policies to attract foreign investors stimulated new development activities and supported price increases", said the promoter, who also noted "the lack of stock of residential fractions", with gross residential yields of around 6% in the city center and 8% in its periphery".
Sugge group also says that it also considered "the fact that Lisbon is emerging as a new technology center, a Western European capital that is increasingly known as a dynamic cultural and business center, offering its residents a high quality of life, with an appealing climate and a low cost of living, compared to other big cities".
The choice of the Portuguese capital also weighed in "the inevitable consequences of Brexit, with the UK's imminent departure from the European Union", considering that "traditionally, Britain has been the preferred destination for Indian investments in Europe".
Photo: Lisbon, Portugal
Other articles
Portugal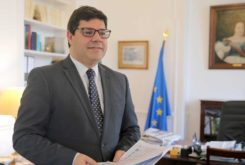 26 January 2021
Portugal Planning 25 Promotion Actions in China This Year
Cabo Verde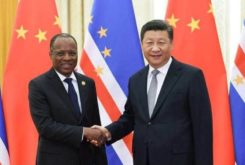 25 January 2021
Cabo Verde Wants Chinese Support to Develop Health Tourism