The Indian Space Research Organisation (ISRO) successfully launched a Brazilian Earth observation satellite that will alert for deforestation in Brazil´s Amazon region.
The satellite is also Brazil's first independently designed, built and operated satellite, which country officials hailed after it reached orbit.
"This satellite has a very important mission for Brazil," said Marcos Pontes, Brazil's minister for science, technology and innovation, who is also the country's first astronaut (he flew to the International Space Station in 2006).
"It represents a new era of the Brazilian industry for satellite development in Brazil," said Pontes
Amazonia-1 is optimized to peer at the cloud-covered region of its namesake, the Amazon forest, since it has infrared capabilities that allow it to look at the forest cover regardless of the weather.
Brazil plans to use the satellite for "alert deforestation" in the region, Brazil's National Institute for Space Research (INPE) said in an Amazonia 1 mission description.
"The satellite is in very good health," ISRO Chairman K. Sivan said after the launch. "The solar panels have deployed and it is functioning very nicely."
The Indian Space Research Organisation (ISRO) launch, which carried Brazil's Amazonia-1 satellite into orbit, lifted off at 11:54 p.m. EST Saturday (0454 GMT or 1024 local time Sunday) from the Satish Dhawan Space Centre in Sriharikota, India.
An ISRO Polar Satellite Launch Vehicle (PSLV) carried Amazonia-1 and 18 smaller satellites into space using a "DL" variant that has two strap-on boosters, ISRO said in a description of the mission.
In December 2019, an Earth observation satellite jointly developed by China and Brazil was launched into space  under a bilateral programme seen as a template for broader cooperation among BRICS nations.
The China-Brazil Earth Resource Satellite-4A was launched on a Long March-4B rocket in the northern Chinese province of Shanxi, the official Xinhua news agency reported.
The satellite was the sixth developed under the China-Brazil Earth Resources Satellite (CBERS) programme that began in 1988. The satellites are designed for Earth observation from orbit for non-military use.
Other articles
Brazil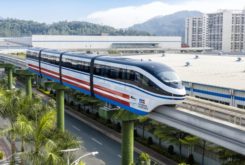 12 April 2021
China´s BYD Presents Brazil´s Bahia SkyRail
Brazil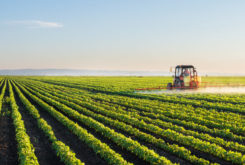 12 April 2021
Chinese Demand Fuels Brazil Record Harvest