A Brazilian government delegation, headed by the Minister of Communications Fábio Faria, was hosted by Huawei, as the Chinese company prepares to enter the South American country's 5G infrastructure tender.
The Chinese city of Shenzhen was, last week, the final stop on a tour that originally should have included five countries, but that due to a case of Covid-19 in the Brazilian team ended up being reduced to four: Sweden, Finland, Japan and China.
The visit was seen by Huawei as a "communication" operation, designed to show the efficiency and competitiveness of its products, according to Brazilian newspaper Globo.
Above all, it added, the goal was to ensure that the company has the means to guarantee the cyber security of its equipment in the 5G telephone networks, the great concern of the Brazilian government.
During the visit, the delegation estimated that Brazil's 5G tender could take place until the end of the semester.
The minister's trip to China amid the strict pandemic containment measures in force in the Asian country demonstrates the importance of the issue for the Chinese government and the power of Huawei, Globo added.
Since the beginning of the pandemic, only three foreign officials had visited China.
Faria and his entourage spent less than 24 hours on Chinese soil and were cleared from the quarantine required of all those arriving in the country from abroad.
But after the visit, which ended on Wednesday night (Chinese time), about 40 Chinese who had contact with the delegation had to start a seven-day quarantine, from waiters to directors of Huawei.
In addition to the locals, Brazil's ambassador to China, Paulo Estivallet, and the consul-general of Brazil in Guangzhou, Frederico Meyer, also went into isolation for a week in a hotel in Shenzhen.
The 5G auction in Brazil will not restrict specific companies from participating, as the previous United States Government wanted to be done with Huawei, Communications Minister Fábio Faria said.
Other articles
Brazil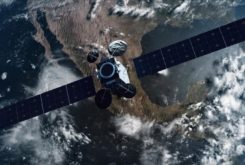 02 March 2021
India Successfully Launches Brazil´s First Independently Built Satellite
Brazil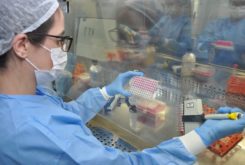 02 March 2021
Brazil to Produce 12.2 Million More Vaccines With Active Ingredients Sent by China