Demand for fuels such as gasoline and diesel is growing in Brazil, which could limit exports to China in the coming months, Roberto Castello Branco, the chief executive of state-run oil firm Petrobras, said.
China has emerged as the key export market for Petroleo Brasileiro SA, as the firm is formally known. Chinese demand for Petrobras' bunker, a type of fuel used by ships, has remained strong during the novel coronavirus pandemic, executives have previously said.
The statements by Roberto Castello Branco were made in an interview with Bloomberg TV.
Brazil exported around 5.59mn t (1.37mn b/d) of oil in June, following a May surge that saw the dispatch of some 1.91mn b/d, according to trade ministry data.
China saw its share of receipts increase to around 88pc in June from 67pc in May, but its corresponding volume slipped to around 1.20mn b/d from 1.32mn b/d in May.
Because so much Brazilian crude flows to Chinese refiners, a recovery in China's oil demand reverberates in Brazil.
China's appetite for light sweet pre-salt crude grades such as Lula has allowed Brazil's state-controlled Petrobras and other producers of deepwater deposits sidestep the worst of the market fallout in recent months. But congestion at Chinese ports and domestic logistical constraints in early July point to more limited flow so far this month.
Producers in Brazil dispatched more crude to countries such as Malaysia, the Netherlands, Spain, India and Portugal in the first half of the year after the pandemic initially sapped Chinese demand that has buoyed pre-salt output for years. China's share of export receipts in the first half of 2020 averaged around 58pc, a 22pc drop compared with the same period of 2019, according to the trade ministry data.
Other articles
Brazil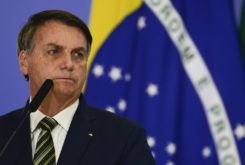 22 October 2020
Brazil´s President Puts Brakes on Vaccination Plan Involving Chinese Company
Brazil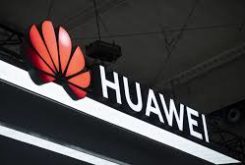 21 October 2020
US Offers to Finance Brazilian Telecoms 5G Purchases From Huawei Competitors