Xu Yingzhen, secretary-general of the Forum for Economic and Trade Co-operation between China and Portuguese-speaking Countries (Forum Macao), is leaving the post and returning to Beijing.
According to Macau Daily Times, Xu is due to return this weekend to Beijing and the Ministry of Commerce (MOFCOM).
The secretary-general announced her departure days after returning from Beijing where she went for a work visit.
Xu was appointed as Forum Macao secretary-general in August 2016.
There are no indications if Xu will stay in the MOFCOM, in Beijing, or will be appointed to another position abroad.
Before taking over the post in the Forum Macao, Xu served as Commercial Counsellor of the Department of American and Oceanian Affairs of the Ministry of Commerce of China for several years.
On Monday, Xu met with diplomats from the Portuguese-speaking countries to say farewell and announce her return to Beijing.
Meanwhile Ding Tian, deputy secretary-general appointed by China to Forum Macao, will replace Xu until a new secretary-general is appointed.
Tian, also from MOFCOM, was appointed to Forum Macao in 2017.
Meanwhile, Deputy Secretary-General Rodrigo Brum is also due to leave the Forum Macao after three years as representative of the eight Portuguese-speaking countries in the institution.
Diplomatic sources confirm that Brum might be replaced by ambassador Paulo Jorge do Espirito Santo who was already appointed by the Sáo Tomé and Prīncipe government as his substitute.
Espirito Santo is still waiting for the formal agreement of the eight Portuguese-speaking countries and China to take Brum´s place during the next meeting of Forum Macao that has been delayed because of the pandemic.
The Forum Macao structure also includes Casimiro Pinto a third Deputy Secretary-General that was appointed by the Macao government.
Other articles
Macao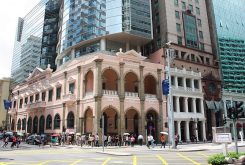 21 September 2020
BNU CEO Says Existing Transaction Control Mechanisms Effective
China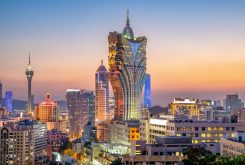 21 September 2020
Macau to Recover in 2021, Reliant on Chinese Tourism