Online fashion retailer Farfetch, founded by portuguese entrepreneur José Neves, will get a USD 1.1bn investment from Chinese tech giant Alibaba and Swiss watch and jewellery group Richemont, to be used to expand in the fast-growing luxury goods market in China.
"We are bringing the fashion and luxury that Chinese used to shop for in Europe into their favourite app," Farfetch chief executive José Neves told the Financial Times, referring to Alibaba.
"Covid-19 is spurring the repatriation of sales to China, and we believe that online will take a very big share of that," he added.
The London-based group, also partly based in Portugal, now has the backing of two Chinese internet giants, Alibaba and earlier shareholder Tencent, as well as two luxury giants Kering and Richemont.
Under the agreement announced on Friday, Alibaba and Richemont put $300m each into Farfetch itself and another $250m each into a newly created unit called Farfetch China, which will include the marketplace's operations in China.
They will own 25 per cent of the Chinese entity, and have an option to buy another 24 per cent in roughly three years.
Separately, Artemis, the holding company of billionaire François-Henri Pinault who controls luxury group Kering, also plans to increase its stake in Farfetch by buying $50m in shares.
As part of the partnership, Farfetch will help fashion and upmarket brands launch their own online stores on Alibaba's Tmall Luxury Pavilion and Tmall Global, that already attract millions of Chinese shoppers.
Photo: Farfetch founder, José Neves
Other articles
China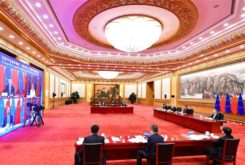 22 June 2021
China's Sanctions Law Poses 'Legal Dilemma' European Companies
Angola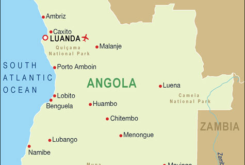 21 June 2021
China National Aero-Technology Corporation in USD 85 million Angola Deal