The European Travel Commission (ETC) will be a 'strategic partner' at the ITB China 2021 trade fair, scheduled for Shanghai in November, aiming to recover tourist flows.
ETC, chaired by the president of Portugal's Tourism Board Luís Araújo, will have a strong presence at this year's hybrid fair, reflecting optimism about the return of Chinese tourism to Europe, "maintaining close ties with Chinese agents and buyers and learning more about new market trends and changes in consumer behavior", according to the ETC.
Among the countries/destinations confirmed in the European pavilion is Portugal, which will join Austria, Croatia, Czech Republic, Denmark and Norway, Germany, Ireland, Netherlands, Poland and France, among others. ITB China will have individual participations from destinations such as Catalonia, Finland, Italy, Malta, Spain, Switzerland and the United Kingdom.
According to Eduardo Santander, ETC executive director, "at a time when Europe is opening up to travel", it is "crucial to intensify the dialogue between European and Chinese partners on the most pressing issues so that we can finally embark on our common path for the recovery of tourism".
Santander adds that there is a trend of post-pandemic Chinese travel, "more conscious and slower". This change is happening, especially, among young, technology-savvy and bilingual Chinese who travel without "scripts" and where autonomous and small groups stand out.
The ETC concludes that one trend remains: "Chinese tourists still value travel safety", while "the flexibility of reserves plays a much more crucial role than before".
ITB China 2021, an event for the travel industry in China, will take place as a physical event in Shanghai, from 24th to 26th November this year, while also having a virtual extension from beginning of November to end of December.
Other articles
Angola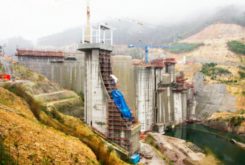 16 August 2022
China-financed Luachimo Hydroelectric Dam in Angola readies for start-up
China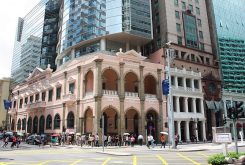 11 August 2022
BNU Macau shows first-half profit of MOP 128 million