European businesses in China did well overall in 2020 and remain firmly committed to the market, but while business opportunities still remain, they worry about signs that China is 'turning inward'.
According to the European Union Chamber of Commerce in China's (EUCCC) new European Business in China position paper, "signs that China is turning inward—as can be seen in its 14th Five-year Plan's (14FYP's) aim to increase self-reliance, and even achieve self-sufficiency, in parts of the economy—are a real cause for concern".
Despite the many difficulties experienced in 2020, due to the Covid-19 pandemic and increasing geopolitical tensions, European businesses in China did well overall, and remain firmly committed to the market. However, the EUCCC says, "European companies are unsure about the extent to which they will be able to contribute to China's future growth, with some fearing market exit, and there are now doubts over China's future growth trajectory".
"More Ambition" Needed From China Towards Comprehensive Investment Agreement, EU Says
"When Beijing first embarked upon bold reforms in the late 1970s, its economy was propelled forward at breath-taking speed. In the intervening four decades, however, reforms have vacillated as Beijing has struggled to solve the contradiction between achieving growth and maintaining control over the economy", the EUCCC adds.
According to the Chamber, "the solution that appears to have been settled upon in order to address these seemingly irreconcilable propositions is 'dual circulation' theory—the core of the 14FYP—adherence to which will require China to deviate from the spirit of the 1970s reform and opening as it increasingly relies on its own companies to service its vast domestic market".
While China "seems to currently accept the costs of pursuing such a course, the European Chamber believes that the damage it will cause to China's economy in the long-run will not be acceptable".
'Tough Task' for EU to Increase influence in the Indo-Pacific
"The European Chamber is concerned that China's economy will continue to underperform if it steers away from bold reforms in favour of a more insular approach," said Joerg Wuttke, president of the EUCCC.
"Our member companies play a pivotal role in China's economy, and the 930 constructive recommendations they provide in this report are aimed at developing an optimal business environment that will allow China to reach its full economic potential", Wuttke added.
Position Paper 2021/2022 is compiled by its 35 working groups and sub-working groups over a six-month period, including 930 constructive recommendations. It is the most important publication and the cornerstone of the EUCCC's annual advocacy plan.
Other articles
China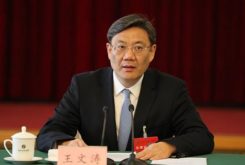 24 October 2021
China Promises 'Door Will Continue to Open' for European Companies
Angola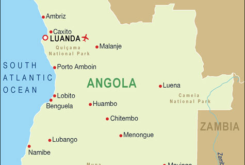 22 October 2021
Lobito Corridor Concession in Angola Attracts CITIC, CR20 and Mota-Engil