The European Commission is pausing efforts to promote the much-awaited comprehensive agreement on investment (CAI) with China, due to political tensions.
"The ratification process cannot be separated from evolving dynamics of the wider EU-China relationship and in this context Chinese retaliatory sanctions", EU trade chief Valdis Dombrovskis told a news conference on wednesday.
Beijing maintains sanctions on five EU lawmakers, due to the european stance on human rights issues in China.
The EU executive still believes the deal, struck at the very end of 2020, will help redress unbalanced economic ties.
For now, the Commission is giving the agreement a legal review and translating it into EU languages, but the European Parliament is only likely to evaluate it in 2022.
European Network and Digital Services Companies to be 'Pushed Out' of China
French President Emmanuel Macron and German Chancellor Angela Merkel support the deal, but the CAI will only be ratified after Germany's election in September, when Merkel will have stepped down.
"The Chinese side has badly miscalculated," German Greens lawmaker Reinhard Buetikofer, one of five blacklisted members of parliament, told a news conference, adding he did not expect ratification for at least two years.
Bernd Lange, chair of parliament's trade committee, said the deal was "in the freezer" and would stay there for a long time.
This could make a difference, particularly if the Greens are part of the next government in Berlin.
Other articles
Brazil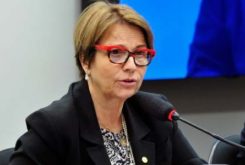 22 June 2021
Brazil Open to Partnering With Chinese Commodity Traders
China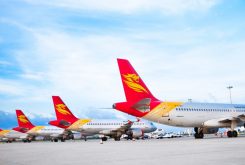 22 June 2021
Direct Flights Between Portugal and China Resume