Angolan telecom operator Unitel is set to start offering electronic payment services, assisting efforts to broaden financial inclusion across the country and spur access to credit and growth, while facing significant obstacles.
Banco Nacional de Angola (BNA, the central bank) granted last month a licence to Unitel to provide electronic payment services, enabling the telecom to use its platforms to allow customers to make mobile money transfers.
The BNA estimates that currently some 29% of Angolans have access to formal financial services and has developed a National Plan for Financial Inclusion, which aims to increase the number of citizens with access to basic financial services to 50% of the population by the end of 2022.
According to the Economist Intelligence Unit (EIU), updating the payment systems law and launching mobile payment systems through Unitel is "key step to broadening access to financial services", but the BNA´s target date is "unlikely to be met, given the scope of the challenge and the fact that a number of government projects have been delayed as a result of the economic fallout from the coronavirus pandemic and the subsequent impact on oil prices and revenue".
"Including more people in the formal banking sector will allow them to make savings and obtain access to credit, which will be positive for economic activity across the country. However, access to financial services is likely to remain low for a long time, given weak physical infrastructure inmost rural areas across the country", the EIU says.
In a recent report on the Angolan economy, the EIU underlines that the government's plans to end the long-standing mobile-phone duopoly held by Unitel and Movicel, which has limited services and kept prices high, are moving forward, "but progress has been slow".
In 2018 a tender was launched to select a fourth operator and a state-owned firm, Angola Telecom, has the rights to a third licence but has not activated the service owing to internal financial problems. In May 2020 Africell, a UK-headquartered company that already runs mobile services in other african countries was chosen as the fourth operator, but plans to launch the new service in mid-2021 could be delayed by the pandemic or structural bureaucratic hurdles.
"Expanding mobile money services to other operators (and allowing more operators into the country) will help to improve access to financial services through increased coverage of the population, and will also drive down operating costs", the EIU says.
Following a contraction in 2020-21 owing to low global oil prices and weak investor sentiment, fixed investment—predominantly in the oil industry—will rise from 2022 "as the government's reform agenda bears fruit and loser monetary policy boosts access to credit", according to the EIU´s forecast.
Real GDP will contract by 0.1% in 2021, following a 3.2% drop in 2020, as oil production falls, but is expected to average 4.8% in 2022-25 as higher global oil prices support higher economic activity and investment, "but high debt and limited reforms will weigh heavily", according to the EIU.
Photo: VISA Middle East
Other articles
Angola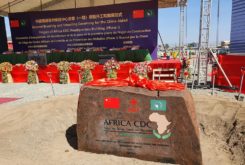 04 May 2021
Sino-African Relations to Recover and 'Remain Strong'
Angola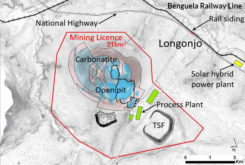 23 April 2021
Angolan Rare Earth Metals 'Critical' for China-Dependent Europe