Sociedade Mineira de Catoca has laid off most of its workers and suspended work at its new concessions, as part of measures to prevent the spread of the new coronavirus said the company in a statement issued in Luanda.
According to MacahHub, the statement added that the special regime implemented in the country stipulates a partial halt to the company's work, keeping just a few services operational, in line with instructions from the health authorities.
Located in the province of Luanda Sul, Sociedade Mineira de Catoca has the fourth largest mine in the world, which is an open-pit mine and accounts for more than 75% of the diamonds produced in Angola.
Meanwhile, the minister of Finance, Vera Daves, announced at the end of last week that the government had decided to work with a benchmark price of US$100.3 per carat, for production and sale of diamonds on the international market.
The previous benchmark price was US$162 per carat.
Refinery Project Halted
The selected proposal in the international public tender for the construction of an oil refinery in Soyo, Zaire province, will be published as soon as Covid-19 outbreaks are under control in Angola, said the Ministry of Mineral Resources and Oil.
The statement also said that the postponement of the date of disclosure of the winner of the contest, scheduled for 31 March, will follow the restriction measures imposed as a result of a state of emergency being declared across the country, MacauHub reports.
The state of emergency has been in place in Angola since Friday, 27 March.
The international tender launched by the Ministry on 24 October 2019 31 proposals, of which nine were selected, as announced last February by the Secretary of State for Oil, José Barroso.
The Secretary of State, on announcing the results of the tender, said the companies and consortia selected were SDRC, Jiangsu Sinochem Construction, Quantem Consortium, CMEC, AIDA and VSF, Tobaka Investment Group, Atis Nebest – Angola, Satarem, Gemcorp Capital and CPP.
Construction of the Soyo refinery is part in a programme that also provides for the building of similar plants in Cabinda, with a processing capacity of 60,000 barrels per day, and Lobito (200,000 barrels per day), in addition to the restoration and modernisation of the Luanda refinery, to quadruple its production capacity.
Catoca Mine, Angola | ©  Sociedade Mineira de Catoca Lda.
Other articles
Angola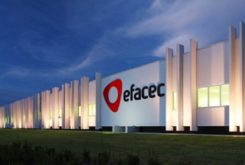 03 July 2020
Portugal´s Government takes Control of Efacec from Isabel do Santos and Looks for New Shareholder
Angola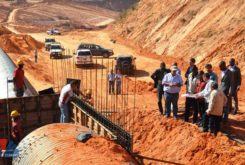 03 July 2020
Chinese Construction Companies to Resume Work in Angola