CNOOC Hong Kong Holding Limited was the main bidder in Mozambique´s Sixth Tender for the Concession of Areas for Exploration and Production of Hydrocarbons, according to the country´s National Petroleum Institute (INP).
CNOOC bid in areas S6-A, A6-G, A6-D, S6-B and A6-E, located in Angoche and Save, respectively, inpartnership with Empresa Nacional de Hidrocarbonetos, E.P, the Mozambican national oil company.
CNOOC is the operator in the 5 areas, with between 70%-80% and ENH with 20%-30%. Eni, the Italian oil company, showed interest in area A6-C, located in Angoche.
Sinopec, CNOOC, CNPC and Petro China International bid for Mozambique oil and gas
Speaking to representatives of the oil companies, during the tender opening ceremony, Nazário Bangalane, Chairman of the Board of Directors of INP, praised the interest shown by Eni and CNOOC in investing in those areas with proven oil potential.
Bangalane underlined that the proposal evaluation process would be carried out by a multisectoral team made up of senior officials from different State institutions, with proven technical capacity and experience in evaluating this type of proposal, assisted by an external consultant.
The tender was launched in November 2021 and the announcement of the results must take place by December 30, 2022.
Other articles
China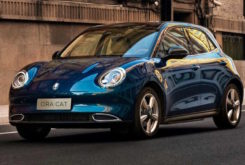 30 November 2023
Great Wall Motor Eyes Portugal in European Expansion
Brazil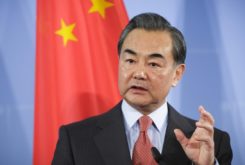 30 November 2023
Chinese Foreign Minister Calls for Lifting China-Brazil Ties to New Level