China´s CITIC Group rejected widespread construction defects in its Kilamba Kiaxi housing project in Angola, alleged by the The Wall Street Journal.
Initiated jointly by the country's government and China's CITIC Construction in 2008, the project came to light to meet the needs of Angola's post-war reconstruction and people's livelihoods, according to a statement that CITIC Group sent to the Global Times.
The Angolan Kilamba Kiaxi-Belas Municipal Planning Project, a large social housing project outside the capital of Luanda, includes the construction of a total of 20,002 housing units and the support of municipal works, with a resident population of 120,000.
CITIC and Shandong Port Group to manage cargo terminal at Lobito Port in Angola
Since its completion in 2012, the current handover and occupancy rates are at 100 percent, which has greatly alleviated the urgent housing needs of the Angolan people, the company said. The project has won the highest praise from both governments of China and Angola, it added.
A recent report by The Wall Street Journal claimed that it has "cracked walls, moldy ceilings, and poor construction," part of what the Global Times considers "many attempts at discrediting Belt and Road Initiative projects".
In response to the allegation, CITIC Group said in a statement to the Global Times that the project does not have any construction problems.
"On the contrary, because of the excellent design and construction of the project and the sound municipal service system, it was sold out within a relatively short period of time after completion and handover, which was affirmed by the Angolan people," the company said.
So-called "poor construction quality" related problems are due to the fact that after some residents moved in, to meet the needs of individualized living, their houses were substantially renovated, with components such as floors, wall coatings, water, and electricity pipelines installed in kitchens and bathrooms, CITIC Group noted.
Due to substandard workmanship, these renovations destroyed the original water and electricity pipelines and subverted waterproof measures, resulting in water leakage in some houses.
"Even though, this ratio of damages was not high, and was rare," the company said. At the request of the owner, CITIC Group also actively assisted in remedying the situation, and repairs have since been completed.
Other articles
Angola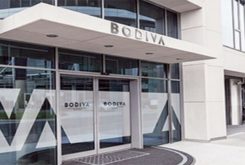 10 March 2023
Stock trading on Angolan stock exchange BODIVA "modest" after two bank IPOs
Angola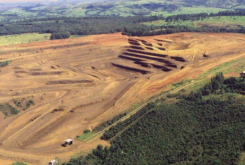 07 March 2023
Legal Update/Angola: Mining sector foreign exchange regime