The construction of the Soyo refinery, in the Angolan province of Zaire, will be handed over to the Quantem consortium, which beat two Chinese companies in a tender.
According to a statement from the Angolan Ministry of Mineral Resources, Oil and Gas, the best ranked among the eight proposals was that of the Quantem consortium, with 31.5 points, followed by China's CMEC (30.9) and the ones from Gemcorp (29.9) and Satarem (27.4).
Chinese Jiangtsu was disqualified and three others – SDRC, CHC and Tobaka – did not reach the minimum score.
CMEC and the other competitors that reached the minimum score may also enter into negotiations with the Government, if the winning consortium does not present the documents and requirements necessary for the execution of the investment contract within a reasonable period.
The tender for the construction of a refinery in Soyo, with a capacity to process 100,000 barrels of oil / day, was launched on October 20, 2019, and proposals from nine consortia made up of 17 companies were formally submitted.
Other articles
Angola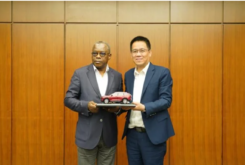 20 September 2023
Chinese Automaker Great Wall Says Angola a 'Key Market'
Angola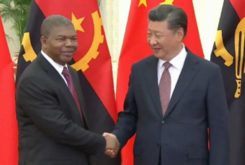 18 September 2023
"New Vitality" in Angola-China relations, CCP Political Bureau Member Yin Li Says