Chinese support for the UMBELUZI laboratory of the Mozambique Agricultural Research Institute is supporting the African country in improving food safety.
Three years ago, Wu Guiyun and nine experienced Chinese agricultural experts traveled to Mozambique to undertake a three-year agricultural assistance project. Combining field investigations and Wu's own expertise, this agricultural product processing specialist decided to make improving the level of food safety inspection the focus of his work.
"Like many African countries, Mozambique is facing internal food and clothing issues that have not yet been resolved, and the food security issue has begun to threaten people's health," Wu told Xinhua, adding that, according to the report, the rise in local diseases, like cardiovascular diseases and cancer, it is related to the chemical substances found in plantations.
In addition, a report issued by the local government and the United States Agency for International Development (USAID) in 2020 also showed that aflatoxin is associated with stunted child growth in Mozambique.
Peanuts, corn and cassava are the main foods of the African people. Wu said harvesting these foods in hot, humid conditions is likely to produce aflatoxin. Like pesticide residues, detection of such substances requires complete testing equipment and supporting consumables, which were lacking in the UMBELUZI laboratory.
"I couldn't believe what I saw when I opened the door," Wu recalled his first impression of the UMBELUZI lab. "There were only a few basic devices. It was nearly impossible to carry out inspection work", he told Xinhua.
Mozambique Becomes First Country To Receive Emission Reductions Payments From World Bank
Within 3 months, Wu and his Chinese colleagues donated a batch of fast aflatoxin and pesticide residue detectors from China, and also repaired all the damaged equipment to improve the lab's hardware.
To help local staff master food safety inspection skills as quickly as possible, they also compiled a set of work instructions, translated into Portuguese, and instructed local technicians to conduct independent inspections.
This laboratory can now carry out various agricultural product analysis projects, such as rapid pesticide and aflatoxin residue testing, cooking oil quality testing, and genetic modification testing. Some local technicians may also carry out their own tests.
Hainan Boosts Tropical Agriculture Ties With Mozambique and Other African Countries
So far, 25 students learned food safety theory and equipment operation from a Chinese specialist. Students who came from local agricultural schools and laboratories were all interested in the subject. After this training, some would then begin to carry out food safety inspections.
Supporting Africa's agricultural development and food security are key areas of China-Africa cooperation. At the Beijing Summit of the China-Africa Cooperation Forum held in September 2018, China declared that it will work with Africa to build a China-Africa community with a shared future, undertake key actions in eight key areas, and implement 50 agricultural aid while sending 500 experienced agricultural experts.
According to statistics, China has signed a memorandum of understanding or protocol on agricultural cooperation with nearly 20 African countries, built agricultural technology demonstration centers in more than 20 African countries, and sent nearly 100 teams of experts to nearly 40 countries. Cumulatively, more than 300 crop varieties have been tested in African countries, and more than 500 practical technologies have been transferred.
Other articles
China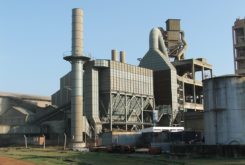 18 September 2023
Control of Cimentos de Moçambique by China´s Huaxin Cleared
China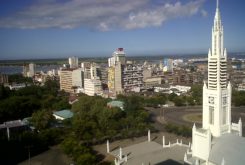 14 September 2023
China's CRBC Proposes Light Rail Project in Mozambique