The fast recovery of the China´s economy from the Covid-19 pandemic is allowing for a boost of European Union countries´ exports to Asia´s largest economy, IHS Markit reports.
China General Administration of Customs data shows China's imports from the European Union increased 5 percent in August before soaring 22.1 percent in September year over year, "far exceeding market expectations," according to IHS Markit.
China's National Bureau of Statistics has reported third-quarter economic growth of close to 5 percent compared with the same quarter last year, as the country began to ease coronavirus disease 2019 lockdown measures.
The economic growth claims are supported by independent data such as the September China General Manufacturing PMI, compiled in conjunction with IHS Markit. The survey shows manufacturing operating conditions in China have strengthened in each of the past five months, with the latest reading ending the best quarterly performance since the fourth quarter of 2010.
Wang Zhe, senior economist at Caixin Insight Group, said "the economic recovery has picked up its pace after the epidemic, with both the supply and demand improving", with "the sharp rise in overseas demand (having) complemented the domestic market".
UNCTAD estimates show a 5% drop in world trade in the third quarter of 2020 compared to 2019, an improvement from the 19% decline in the second quarter but insufficient to pull trade out of the red.
Global trade recorded a 5% drop in the third quarter of 2020 compared with the same period last year, according UNCTAD's new Global Trade Update published on 21 October.
This marks an improvement on the 19% year-on-year plunge recorded in the second quarter, and UNCTAD expects the frail recovery to continue in the fourth quarter, with a preliminary forecast of -3% compared with the last quarter of 2019.
Depending on how the COVID-19 pandemic evolves in the winter months, the UN trade and development body expects the value of global trade to contract by 7% to 9% with respect to 2019.
"The uncertain course of the pandemic will continue aggravating trade prospects in the coming months," UNCTAD Secretary-General Mukhisa Kituyi said.
Other articles
China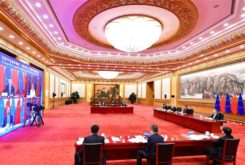 22 June 2021
China's Sanctions Law Poses 'Legal Dilemma' European Companies
Angola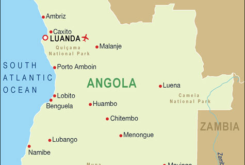 21 June 2021
China National Aero-Technology Corporation in USD 85 million Angola Deal