Brazil´s longest cable sea bridge will be built by a consortium of construction companies in the state of Bahia, under an agreement with the local Government valued at USD 1.2 billion.
The consortium, according to the Brazilian press, will be formed under the China Communications Construction Company (CCCC), CCCC South America Regional Company, and China Railway 20 Bureau Group Corporation.
The 12.4 km cable sea bridge, Brazil´s longest, will link the city of Salvador to the island of Itaparica, largely reducing the distance between the state capital Salvador and the south of the state by nearly an hour's drive.
The consortium will have one year to prepare the project and another four years to execute it, and the companies will thereafter control the operation of the bridge for 30 years.
Bahia is expected to pay USD 365m of the construction costs, and about USD 120m in annual fees to the Chinese team, depending on the rate of toll income.
Bahia's Secretary of Infrastructure Marcus Cavalcanti said the bridge "will be a challenge for engineering since it will use engineering solutions that have never been used before in Brazil."
Photo: 3D rendering of Salvador-Itaparica bridge
Other articles
Brazil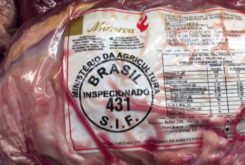 22 January 2021
China Lifts Ban for Two Brazilian Meat Plants
Brazil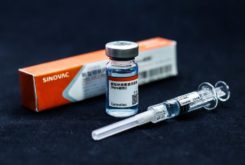 21 January 2021
Brazil and China in Contacts Over Shipment of Covid-19 Ingredients