Chinese ambassador to Portugal Zhao Bentang visited the Quinta da Marmeleira winery in the outskirts of the Portuguese capital, an investment by Wu Zhiwei, a leading entrepeneur from Macau.
Zhao Bentang (pictured above, left), along with the Embassy´s Commercial Counselor Xia Xiaoling, representatives from the Portuguese-Chinese Chamber of Commerce and Industry and from Chinese-funded enterprises in Portugal were welcomed friday at Marmeleira winery by top level staff in Portugal.
Ambassador Zhao highlighted Marmeleira's active role in the "Belt and Road" initiative and the practical results achieved. He pointed out that China has been Portugal's largest trading partner in Asia for many years, and the two countries have cooperated in a wide range of fields with fruitful results and broad prospects.
During the visit, Wu Zhiwei (pictured above, right), President of Marmeleira, said that the diplomat´s visit along with top business leaders was another recognition of the healthy development of China-Portugal relations. He highlighted Zhao Bentang´s role in "vigorously promoting the deepening of cooperation between the two countries, caring for overseas Chinese in Portugal, and supporting investment in Chinese enterprises in Portugal, which has been unanimously praised by overseas Chinese and enterprises in Portugal".
"Under the turmoil of the global pandemic, we have overcome various difficulties, worked hard to expand the market, and achieved good development. In the future, we will continue to develop steadily through innovation, make excellent products, build a famous brand, and expand the international and domestic markets and promote tourism", Wu said.
"The organic integration of leisure, business, trade, culture, and cultural and sports exchanges will help the diplomacy between China and Portugal; play the role of a bridge, guide and help more Portuguese companies to visit, exchange, invest and cooperate in the Guangdong-Hong Kong-Macao Greater Bay Area, help the country's "Belt and Road" strategy, and promote Macao's further integration into the overall development of the country", the businessman added.
The Marmeleira project has been praised by authorities in Portugal and China, for its role in fostering bilateral business ties, and by local authorities for fulfilling its social responsibilities.
The company has actively expanded its sales channels, and its wines are now sold on China Communications Construction Group's large e-commerce platform in the Mainland, on the Jiaojian cloud business platform and the Nanguangtong e-commerce platform. Its wines are also promoted by luxury hotels such as Staff House Hotel and the company has been featured in CCTV a documentary.
Authorities from China and Portugal visited Quinta da Marmeleira wines´ stand at the 5th China International Import Expo, last year at the National Convention and Exhibition Center (Shanghai).
Marmeleira´s exhibition area was visited, according to the Portuguese winemaker, by Sílvia Inácio, Consul General and Acting Ambassador of Portugal in Shanghai, Luís M.M. Costa, leader of Shanghai International Trade Promotion Bureau, He Jinglin, representative of the National People's Congress, Yu Yusheng, Chairman of Macao International Trade Promotion Bureau, all hosted by businessman Wu Zhiwei, the company´s owner.
Previously director general of the Latin American and Caribbean Business Department at the Ministry of Foreign Affairs in Beijing, Zhao delivered credential letters to the Portuguese president, Marcelo Rebelo de Sousa, in march 2021.
Other articles
Brazil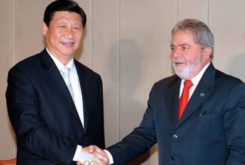 20 March 2023
Brazilian President travelling to China with record delegation of 240 businessmen
Brazil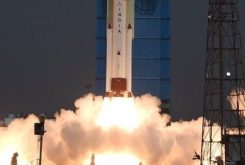 20 March 2023
New Brazil-China satellite will monitor deforestation in the Amazon