A Mozambique  Government project to bring digital satellite television signal to 1,000 villages in the country, which has benefited over 20,000 families, is being co-funded by China.
The project, covering all the ten provinces and the capital city of Mozambique, is being implemented by the Chinese electronics and media company StarTimes.
It trained work force particularly young people to be in charge of the maintenance and provide assistance to the beneficiaries.
Mozambique Switches Off Analogue TV as Part of Chinese-Supported Digital Transition
Nunes Guardagea, a 31-year-old engineer, joined StarTimes in 2016 and participated in the maintenance of the project after training. He considers the job as one of the most meaningful experiences in his career, according to Xinhua.
Guardagea traveled across the country and learned a lot on the job. His family condition has undergone earth-shaking changes. He expressed his wish to learn more about digital technology in the future and to visit China and the headquarters of StarTimes.
The project not only fulfilled Guardagea's dream of repairing and assembling electronic equipment in childhood, but also brought great satisfaction to the beneficiaries, who now have access to national and international channels and have a lot of fun.
China-aided Satellite TV Project in Mozambique to Reach 2.5 million People
The project is part of the resolutions of the Johannesburg Summit of the Forum on China-Africa Cooperation in 2015, in which the Chinese government pledged to provide satellite television access for 10,000 villages in Africa.
Other articles
Angola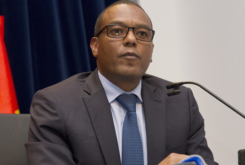 28 September 2023
Angola-China Mutual Investment Protection Agreement Ready for Signature
China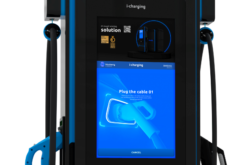 26 September 2023
Chinese EV Company U Power to Build Charging and Battery Replacement Stations in Portugal