China's soybean imports from Brazil, the main trade flow between both countries, dropped 6% in 2022, in line with reduced buys from the Asian country.
Buys from Brazil, China´s top soy supplier, were 54.4 million tonnes last year, 6% less than the previous year, Chinese customs data showed.
Drought in Brazil early in the year had tightened supplies and pushed up global prices last year, according to industry experts.
Boost expected for Brazilian soybean exports as Chinese imports recover
Total soybean imports by China last year dropped 5.6% to 91.08 million tonnes, due to high global prices and weaker demand earlier in the year.
China's soybean imports from the United States, China's No. 2 supplier,  dropped 10% in 2022.
Brazil maintained its 60% share of the market, while the United States' share has slipped slightly to under 32%, according to Reuters calculations based on the data.
Soybean arrivals in December from both Brazil and the United States were similar to last year's level, at 2.56 million tonnes and 6.02 million tonnes.
Other articles
Brazil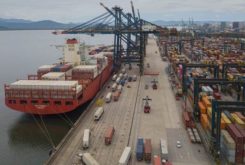 19 September 2023
China Fuels Record Brazilian Agricultural Exports
Brazil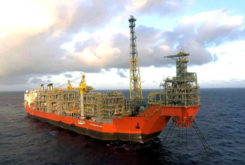 15 September 2023
New FPSO Arrives at Brazil´s Mero Oil Field Co-Owned by China´s CNPC and CNOC