The fourth major COVID-19 vaccine trial in Brazil, and the second by a Chinese company, is set to be launched by Sinopharm, under an agreement with Parana state.
Jorge Callado, head of the Parana Technology Institute (Tecpar), said they would soon finalize their proposal and submit it for approval with federal health regulator Anvisa.
A trial by Sinopharm would join Phase III trials already announced in Brazil by Sinovac Biotech, also from China, AstraZeneca and a Pfizer partnership with BioNTech.
Sinopharm's candidate vaccine is already being tested in the United Arab Emirates with 15,000 volunteers.
Brazil's COVID-19 outbreak, the world's worst outside the United States, has made it global testing ground for potential vaccines.
Parana is also in talks with Russian researchers about producing their potential vaccine, the state government said in a statement, adding that Governor Ratinho Júnior would soon meet with Russia's ambassador to Brazil.
Phase III trials, a crucial stage of testing that is needed to prove efficacy and secure approval from regulators, usually require tens of thousands of participants, and with the outbreak in China largely under control, companies are having to test their vaccines elsewhere.
Chinese companies are at the forefront of global efforts to create a vaccine for the coronavirus, with more than half a dozen candidates in clinical development.
According to Nature magazine, last week, Tianjin-based CanSino Biologics published results from an early-stage clinical trial showing that its vaccine is safe and can trigger an immune response.
But researchers say they might still struggle to enrol so many participants and employ enough health-care professionals to collect data. "The Chinese companies will need to step outside of China," Jerome Kim, director-general of the International Vaccine Institute in Seoul, told Nature.
Advanced clinical testing of the Sinovac vaccine began last month in Brazil, with the first doses being given to around 900 volunteers, officials said. Sinovac is partnering with a Brazilian public health research center, the Butantan Institute, on the trials.
Other articles
Brazil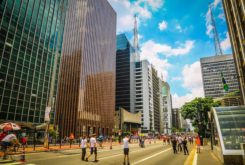 25 September 2020
Sinovac´s Covid-19 Vaccine to Reach Main States in Brazil
Brazil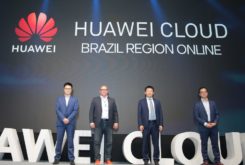 23 September 2020
Huawei´s Fortunes in Brazil 5G Auction Influenced by U.S. Election