China´s first ambassador to São Tomé and Príncipe after bilateral relations resumed in December 2016, Wang Wei, is ending his mission with acclamation from local authorities.
This week, the president of the African country, Evaristo Carvalho, hosted Wang Wei to a farewell cerimony, praising his role and that of China in the development of São Tomé e Príncipe.
"In the field of cooperation, I am pleased to note the progress made, despite the pandemic situation that the world is going through. I want you to convey to my counterpart that São Tomé and Príncipe maintains and will always maintain its firm position as one China", said Evaristo Carvalho.
"I hope that your successor will be able to continue the projects started and that, in the not too distant future, we will be able to have tangible results from the structuring projects included in the program of our economic cooperation", added Evaristo Carvalho.
Evaristo Carvalho thanked the ambassador for his efforts and dynamism in strengthening bilateral relations, both in the political and economic fields, which have "developed in a very satisfactory way".
Last week, Wang Wei said goodbye to the Prime Minister, Jorge Bom Jesus, and to the President of the National Assembly, Delfim Neves.
At the Presidential Palace, Wang Wei said that in the past three and a half years he had "the privilege of witnessing and participating in the process of the global and rapid resumption of the development of relations between China and São Tomé and Príncipe".
The period, he added, was marked by "work shoulder to shoulder from the staff" of the two countries "in the areas of agriculture, energy, malaria control, education, culture, health, infrastructure, human resources training and, in particular, in the current fight against covid-19 ".
"The mutual knowledge between China and São Tomé and Príncipe has been getting deeper and deeper. Both being developing countries, we are delighted with the progress achieved", said the diplomat.
"Based on equality, mutual trust and cooperation, will grow in a leafy and extremely fruitful tree", he added.
Photo: Ambassador Wang Wei during an interview with Macao Magazine in 2019
Other articles
China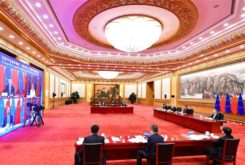 06 May 2021
EU-China Comprehensive Investment Deal On Hold
Brazil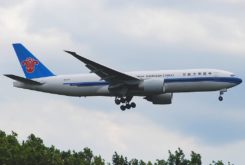 04 May 2021
After Air China, China Southern Airlines Suspends Brazil Flights