China's customs and the Brazilian Government announced imports of boneless beef products from Brazil will be allowed to resume, effective December 15, after a near 100-day ban.
According to Chinese customs, the approval is valid for cattle less than 30 months old. The import resumption was confirmed by Brazil´s Foreign Affairs secretary at the Ministry of Agriculture, Livestock and Supply, Orlando Ribeiro.
According to Ribeiro, the only cut-off criterion for import approval in China is the International Health Certificate (CSI).
China's Customs Accept Import of Brazilian Beef With Sanitary Certificate Prior to September
The world's largest beef exporter, Brazil was temporarily prevented from importing to China on September 4, after two atypical cases of "mad cow disease" were registered in Brazilian territory, one in Minas Gerais and the other in Mato Grosso .
China relies heavily on imports to meet growing demand for the meat from an increasingly affluent middle class.
According to the Brazilian Government, batches of beef with CSI issued between September 4 and December 14 will not be accepted. "If a meat was produced last week and certified today, for example, it is released. The cut-off date is the certification, the CSI", Ribeiro said, quoted by the Brazilian press.
Chinese Chancellor Says Brazilian Beef Import Ban To Be 'Resolved Quickly'
The Brazilian authorities, complying with the sanitary protocol contained in the trade agreement between the two countries, suspended exports to China, their main trading partner. However, the meat that was already in the ports towards Asia continued to be exported, until part of it was stopped by Chinese customs.
The sanitary protocol, contained in the trade agreement between the two countries, provides for normal negotiations after investigation of the cases by an international laboratory, which was done in Canada.
Until September this year, China was responsible for buying 56% of Brazilian beef exported. According to a survey by the Brazilian Association of Meat Shops (Abrafrigo), the volume of Brazilian beef exports dropped 43% in October when compared to the same period in 2020.
Other articles
Brazil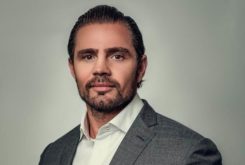 18 January 2022
Banco Master to make Portugal's BNI Europa the 'bank of Brazilians in Europe'
Brazil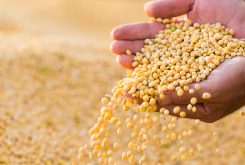 17 January 2022
China's soybean imports, mainly sourced from Brazil, have first annual drop since 2018