The new Luanda International Airport project, in charge of China National Aero-technology International Engineering (AVIC), has been suspended and should be completed only after 2023.
Owing to a lack of funds, in late June the Gabinete de Operacionalização do Novo Aeroporto Internacional de Luanda (GONAIL, the operations office of the new Luanda International Airport) confirmed that construction of the new airport in, Luanda, had been suspended, as well as the rehabilitation work on the existing airport.
According to the Economist Intelligence Unit´s most recent report on Angola, a target date for completion of 2022 or 2023 "had been mooted", regarding AVIC´s project, "but with construction again halted this goal too seems unrealistic". Oficially, no target date for completion has been announced.
GONAIL signed a new deal, worth USD 1.4bn, with AVIC in May to finish building the airport, including major structural, architectural and engineering changes to the initial project, from 2005.
The date for expected finalisation of the project was then pushed back until 2010, 2012, then 2013, and finally until 2016, when works were halted owing to a lack of funds.
In September 2019 the Angolan authorities removed the original contractor, China International Fund (a Hong Kong-based international construction firm), from the project, citing "nonconformity and declared incapacity of this entity".
Luanda's existing airport, Aeroporto Internacional 4 de Fevereiro, is incapable of dealing with the increased passenger and airline traffic that is expected following the easing of global travel restrictions stemming from the coronavirus (Covid-19) pandemic.
Prior to the pandemic, several major international airlines had announced new routes to Luanda, but these have since been put on hold owing to the massive drop in passenger traffic.
Given the delays to the construction of the new airport and the strains on the existing one, the transport ministry announced in December 2019 that 4 de Fevereiro would undergo renovation work worth USD 300m. Annual passenger capacity would be increased from the current 1.5m to 4m.
Construction was supposed to start at the beginning of 2020 and take 18-24 months to complete, but has yet to start, again owing to a lack of funds.
In its report, the EIU points out that economic realities in Angola today "are quite different to those in 2005, when the country was in the middle of a post-conflict boom", and original projections of 15m daily passengers for Luanda "are still a long way from coming to fruition".
"The Airbus A380 aeroplane, which the runways were designed to accommodate, is no longer being built and is falling out of use, and the global airline industry is now in upheaval, with uncertainty surrounding the medium-term prospects for many airlines in the wake of the pandemic. When and if the new airport finally opens, it is unclear what kind of world it will be serving", it adds.
Other articles
Angola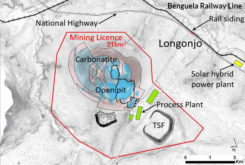 19 October 2020
Angolan Rare Earths Site Reveals "Critical" Minerals Presence
Angola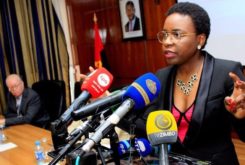 13 October 2020
Angola Joins Calls for Extension to 2021 of G-20 Debt Service Suspension Initiative