China will be willing to renegotiate Angolan debts to avoid default by the African country, according to the Economist Intelligence Unit (EIU).
In its latest report on Angola, the EIU estimates more than 40% of the country's bilateral debt is owed to China, "much of it collateralised against oil assets".
Angola, it adds, renegotiated some of its debt (believed to be owed to Chinese banks) with a debt-service freeze to help to improve fiscal space in the short term.
The IMF has said that the government might seek to suspend further debt service payments, probably with Chinese banks, if its fiscal position weakens.
"Angola is a key source of oil for China and also holds significant debt obligations; accordingly, we believe that China will be willing to renegotiate additional debt obligations to help Angola to avoid default", the EIU says.
In its latest update on the Angolan economy, the EIU estimates a fall in real GDP of 4.7% in 2020 (from a contraction of 3.2% previously) "as the economic fallout from the pandemic weighs more heavily on Angola than we pre-viously anticipated".
For 2021, the current forecast is of a 0.1% fall in real GDP.
The report also revises its currency forecast for 2021 to an average of Kz660.6:US$1 (from Kz675.6:US$1 previously), as the kwanza appreciated slightly in December, following significant depreciation throughout the year.
Current-account is now forecast at a deficit of 2.2% of GDP in 2021, from 4.7% of GDP previously, "as we expect imports to increase at a slower rate, following a sharp drop in 2020, owing to declining private consumption and currency depreciation".
Angola´s debt restructuring with Chinese creditors was one of the key factors putting off pressures on the country´s external balance, according to analysts at Angolan bank BFA.
Other articles
Angola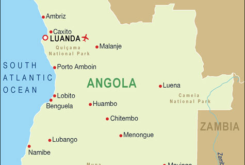 22 October 2021
Lobito Corridor Concession in Angola Attracts CITIC, CR20 and Mota-Engil
Angola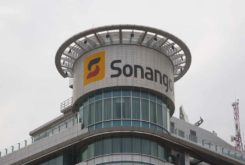 18 October 2021
Three Chinese Bidders for Lobito Oil Refinery Project in Angola