China is willing to assist in boosting Angola's economic and social development, Chinese President Xi Jinping told his Angolan counterpart João Lourenço.
According to a statement from China´s Ministry of Foreign Affairs (MFA), the two presidents had a phone conversation on the evening of September 25.
Xi Jinping "stressed, Angola is an important cooperative partner of China in Africa" and the Chinese side "supports the Angolan side in independently exploring a development path suited to its national conditions and stands ready to work with Angola to steer the direction of bilateral relations and take the China-Angola strategic partnership to a higher level", the note says.
According to China´s MFA, "the economies of the two countries are highly complementary. The Chinese side is willing to promote cooperation on the resumption of work and production with the Angolan side on the basis of sound epidemic prevention and control, encourage competent Chinese enterprises to undertake investment cooperation in Angola, promote new development in practical cooperation between the two countries, and boost Angola's economic and social development".
The two presidents also discussed coordination and cooperation on multilateral occasions and international affairs, with Xi Jinping defendin "multilateralism and the common interests of developing countries".
Regarding the COVID-19 pandemic, the Chinese president said his country is willing to continue providing assistance and will send an anti-epidemic medical expert group to Angola in the near future.
"The Chinese side is willing to give priority to sharing with African countries after its vaccine research and development is successful and put into use", the MFA says.
The Angolan President thanked the Chinese side for providing assistance for Angola and other African countries in the fight against the pandemic, and said he expects to strengthen cooperation with the Chinese side in areas such as vaccines.
"Attaching great importance to the high-level relationship and profound friendship with China, the Angolan side firmly supports the Chinese side's position on issues concerning its core interests and welcomes more investment from Chinese enterprises in Angola and broader bilateral cooperation in such fields as economy and trade", as well as "mutual support with the Chinese side in international affairs and jointly safeguard international fairness and justice", the note adds.
Other articles
Angola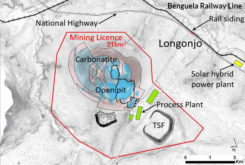 19 October 2020
Angolan Rare Earths Site Reveals "Critical" Minerals Presence
Angola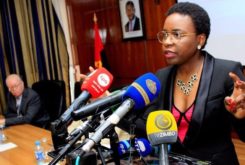 13 October 2020
Angola Joins Calls for Extension to 2021 of G-20 Debt Service Suspension Initiative