The National Air Force of Angola (FANA) has started receiving its new Hongdu K-8W "Karakorum" training/ light attack aircraft, built by AVIC from China. According to an industry expert, FANA will operate a total of 12 such airplanes.
FANA has received six Hongdu K-8W Karakorums jets, according to aviation industry expert Alan Warnes, and six more are scheduled to be delivered this year. They are to replace the L-29 and L-39 jets still in use by the Angolan Air Force.
Initial information pointed to Angola having ordered 4 K-8s jets under a US $ 52 million agreement with China's AVIC, with the option to buy four more.
The acquisition was first revealed after a K-8 jet with Angolan flag was seen in an image shared on China's social network Weibo in March 2019. The aircraft had a cover over the cockpit and the leading edge of the tail was removed, indicating that it was still under construction or preparing to be shipped, wrote Defense Point last year.
In July 2019, a K-8W apparently with "I-62" registration plate, made an experiment flight in China.
The K-8 has a top speed of 800 km/ h. It is powered by a Ukrainian turbofan AI-25TLK or a Chinese engine WS-11 (a clone of the AI-25TLK). The maximum take-off weight of the jet is 4,470 kg and the maximum range of 2,200 km. The export versions of the K-8 include ability to transport PL-5E / PL-7 air-to-air missiles and a 23 mm cannon.
In South America, the jet is operated by the air forces of Venezuela and Bolivia.
Other articles
Angola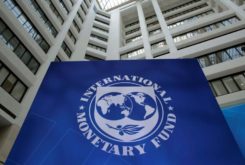 17 September 2020
Angola Gets Additional USD 1.765 Billion from IMF
Angola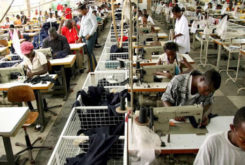 16 September 2020
US-Africa Trade Dominated by "Growing Rivalry with China" – Economist