The Meeting of Entrepreneurs for  Economic and Trade Cooperation between China and the Portuguese-speaking Countries will return in 2024,  four years after being suspended due to the pandemic.
Macau leaders will go "to Portuguese-speaking countries to participate in events related to" the Sino-Lusophone business meeting, according to the Government Action Lines (GAL) of the Chinese region for 2024.
The document added that the aim of the participation in the meeting is "to promote the new model of synergistic development between the industries of Macau and Hengqin".
China's first tax cooperation office for Portuguese-Speaking Countries opens in Hengqin 
During the presentation of the GAL to the MPs of the Legislative Assembly (AL), the head of the Government of Macau, Ho Iat Seng, promised "to attract more companies from Portuguese-speaking countries to establish themselves in the Deep Cooperation Zone" between GuangDong and Macau, a special economic zone jointly managed with the neighbouring province of Guangdong.
The last edition of the meeting of Entrepreneurs, held in July 2019, attracted to the capital of São Tomé and Príncipe about 150 participants from mainland China, Macau, Portugal, Angola, Mozambique and Timor-Leste. The event was organized by the São Tomé and Príncipe Trade and Investment Promotion Agency, the China Council for the Promotion of International Trade and the Macau Institute for Trade and investment Promotion.
Ho Iat Seng assured that the sixth ministerial conference of the Forum for Economic and Trade Cooperation between China and the Portuguese-speaking Countries (Macao Forum), postponed since 2019, will be held, also in 2024.
Macao and Guangdong to Jointly Administer Hengqin Cooperation Zone
The permanent secretariat of the Forum, based in Macau, comprises nine delegates from Lusophone countries: Angola, Brazil, Cape Verde, Guinea-Bissau, Equatorial Guinea, Mozambique, Portugal, São Tomé and Príncipe and Timor-Leste.
The chief executive of the Chinese region also promised to organize the seventh meeting of the Macao-Portugal Joint Commission and "strengthen pragmatic cooperation" with Lusophone countries in areas such as "energy, financial infrastructure and the digital economy".
Ho said that the territory will strengthen cooperation with neighbouring regions in mainland China to organize business delegations to Portuguese-speaking countries, "for the attraction of investment and specialized exchange".
Other articles
Angola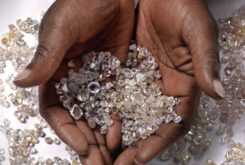 29 November 2023
Angola's Launches its Largest Diamond Mining Project
Angola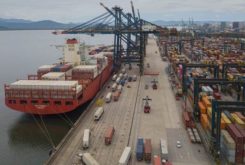 28 November 2023
Sino-Lusophone Trade Dips Again in First Ten Months of 2023