Angola will sign a contract with China National Chemical Engineering Co. to build a long-delayed USD 6 billion refinery in Lobito.
"The processing capacities of the Lobito refinery remain at 200,000 barrels per day and the estimated cost of the investment is around USD 6 billion," Diamantino Azevedo, the minister of Minerals and Petroleum, said in Luanda after a meeting between President Joao Lourenço and the company's Chairman Wen Gang.
Sonangol, the southwest African nation's state oil and gas group, partnered with an "American company" to conduct studies that led to decreased investment costs and improved refinery quality, Azevedo said, without naming the firm.
China National Chemical Engineering (CNCEC) to Build and Finance Lobito Refinery in Angola
In 2022, Sonangol said it was working with Houston-based KBR Inc. on "engineering works" for the facility.
Angola is building two more refineries, in Soyo and Cabinda, whose production capacity is 100,000 and 60,000 bpd respectively.
Importantly, the Angolan State will become self-sufficient regarding refined fuels such as gasoline, diesel and Liquefied Petroleum Gas. Additionally, the refinery will enable the country to export and supply neighboring countries.
Other articles
Angola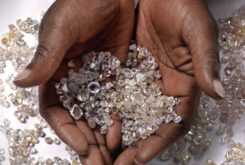 29 November 2023
Angola's Launches its Largest Diamond Mining Project
Angola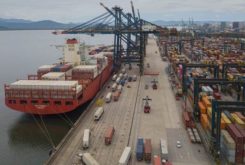 28 November 2023
Sino-Lusophone Trade Dips Again in First Ten Months of 2023