China Merchants Ports, one of the largest container terminal operators in the world, is bidding for the concession of the Port of Luanda´s Multipurpose Terminal.
According to the Angolan minister of Transport, Ricardo Viegas de Abreu, other bids have been made by major international companies such as Mediterranean Shipping Company (MSC) and Dubai Ports World.
"With the country in crisis, our strategy is based on the search for revenue outside the State Budget, through creative and innovative solutions, which involve a new vision on the policy of privatizations and concessions", the Angolan minister told Expresso newspaper.
According to the newspaper, disbursement from competitors will be over 130 million dollars for the State.
The contract will have a term of 20 years, with annual revenue and a fixed and variable income, depending on container movement. The fixed monthly income is expected to be around 3 million dollars and the variable may reach 60 million annually.
The Luanda´s Multipurpose Terminal handles more than 50% of the total merchandise in the country´s main port.
Estimates are that it may provide, during the term of the contract, a turnover of around USD 1220 million.
Photo: Luanda Port
Other articles
Angola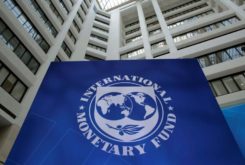 17 September 2020
Angola Gets Additional USD 1.765 Billion from IMF
Angola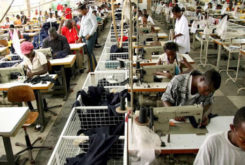 16 September 2020
US-Africa Trade Dominated by "Growing Rivalry with China" – Economist