Securities firm China International Capital Corp sees increased opportunities in Brazil for cross-border deals and may consider opening an office in the country, Lindsay Lin, CICC's Head of Americas, said.
China is Brazil's largest trading partner, however Chinese investments in Brazil fell 78% in 2022, the Brazil-China Business Council (CEBC) said in August.
"We believe that more Chinese investment will be willing to … invest into the Latin America region, especially in Brazil," said Lin in an interview at the Reuters NEXT conference in New York. She said CICC "might consider" opening an office in the country.
China and Portuguese-speaking Countries Trade Reached USD 161 Billion Until September
Lin said CICC identified real opportunities during a recent trip to Latin America as the region provides "rich natural resources, which actually is a great complement to China."
The total value of global announced M&A deals in the first three quarters of 2023 was a 27% drop according to LSEG. Deals where a U.S. acquirer bought a company in China fell by 20%, LSEG data shows.
"This year is very quiet," Lin said, referring to M&A.
Other articles
Brazil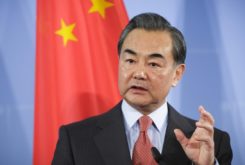 30 November 2023
Chinese Foreign Minister Calls for Lifting China-Brazil Ties to New Level
Angola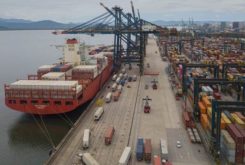 28 November 2023
Sino-Lusophone Trade Dips Again in First Ten Months of 2023