The airport of Bissau, capital of Guinea-Bissau, will be connected in 2023 to the locality of Safim, through a highway of 8.2 kilometers, the first in the country, financed by China.
The launch of the project, last Friday in Bissau, was attended by the Guinean President, Umaro Sissoco Embaló, several members of the Government and the Chinese ambassador.
Guinean Public Works Minister Fidélis Forbs said that the work will improve road circulation, but also the life of the Guinean population.
The minister highlighted a series of works carried out by Chinese cooperation in Guinea-Bissau, the result of a "timeless relationship" that he said was not exhausted in "feelings, values ​​and materials", but has been translated "into tangible results".
The first highway in Guinea-Bissau, which the Government says will reduce the travel time between Bissau and Safim by 50%, will be funded entirely by China, with EUR 13.6 million, will be 3.5 meters wide for lanes.
At the launch of the work, President Embaló  praised the "good relations" between Guinea-Bissau and China, saying that after his victory in the presidential elections on December 29, 2019, the first international call for congratulations that he received was from the Chinese leader, Xi Jinping.
The Guinean leader said that the work inaugurated today is the beginning of the construction of various infrastructures and roads in the country.
"We are a concrete generation, so we like to talk little and work hard," said Embaló, noting that China "has always been on the side of Guinea-Bissau".
According to Radio China International, the Guinean president said that China has been offering support to his country for a long time in the sectors of health, education, agriculture and others.
China's ambassador to Guinea-Bissau, Guo Ce, said that the African country "has experienced stability under the leadership of President Umaro Sissoco Embaló" and that from now on the country will launch itself into the process of economic development.
Guo Ce said he hoped the road would help the country to develop in all areas.
Other articles
China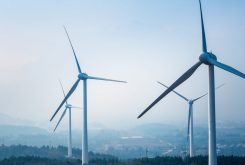 03 March 2021
EDP Renewables to Raise EUR 1.5 Billion From Investors
Brazil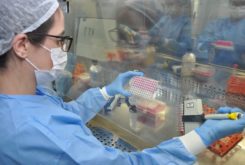 02 March 2021
Brazil to Produce 12.2 Million More Vaccines With Active Ingredients Sent by China