China and the EU are racing to strike a trade agreement in the final days of the year, with negotiators from Brussels and Beijing making a breakthrough on access to each other's markets.
The EU's trade chief Valdis Dombrovskis will on Monday try close the final details of the EU-China Comprehensive Agreement on Investment, with his Chinese counterpart Liu He, accordng to EU diplomats and officials.
The agreement offers safeguards to EU companies offshoring production to China and will make it easier for EU investors to buy Chinese companies, and vice-versa.
Sabine Weyand, the bloc's top trade bureaucrat, on Friday briefed EU ambassadors on progress in talks and described a surprisingly good offer from the Chinese side, according to the EU press. However, she warned that China had not agreed to the binding commitments on labor rights, especially a ban on forced labor, that Brussels would have wanted, pressured by european human rights campaigners.
Nonetheless, EU countries backed Brussels to move into the "endgame" to lock down the deal, even though several nations asked the Commission to secure more commitments on labor.
During negotiations, both sides registered progress on the rules regulating the behaviour of State-owned-enterprises, on forced technology transfer and on transparency of subsidies.
Other articles
China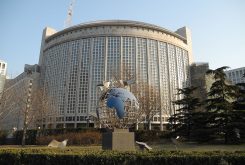 09 June 2023
Portugal should "make rational political choices autonomously" regarding Huawei, China says
Brazil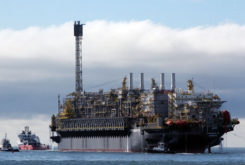 05 June 2023
China's CNOOC begins production at Buzios5 well in Brazil